In the fall I posted about our compost bin and our increased efforts to "go green". I thought I would post an update on our progress.
Composting has been a very easy transition for us.
I composted for a brief time period in college and it was… gross. Rank. Rancid. Fortunately this experience has been nothing like that. So if you've had a negative composting experience, maybe you should give this a shot!
First, we opted to purchase a composting wheel.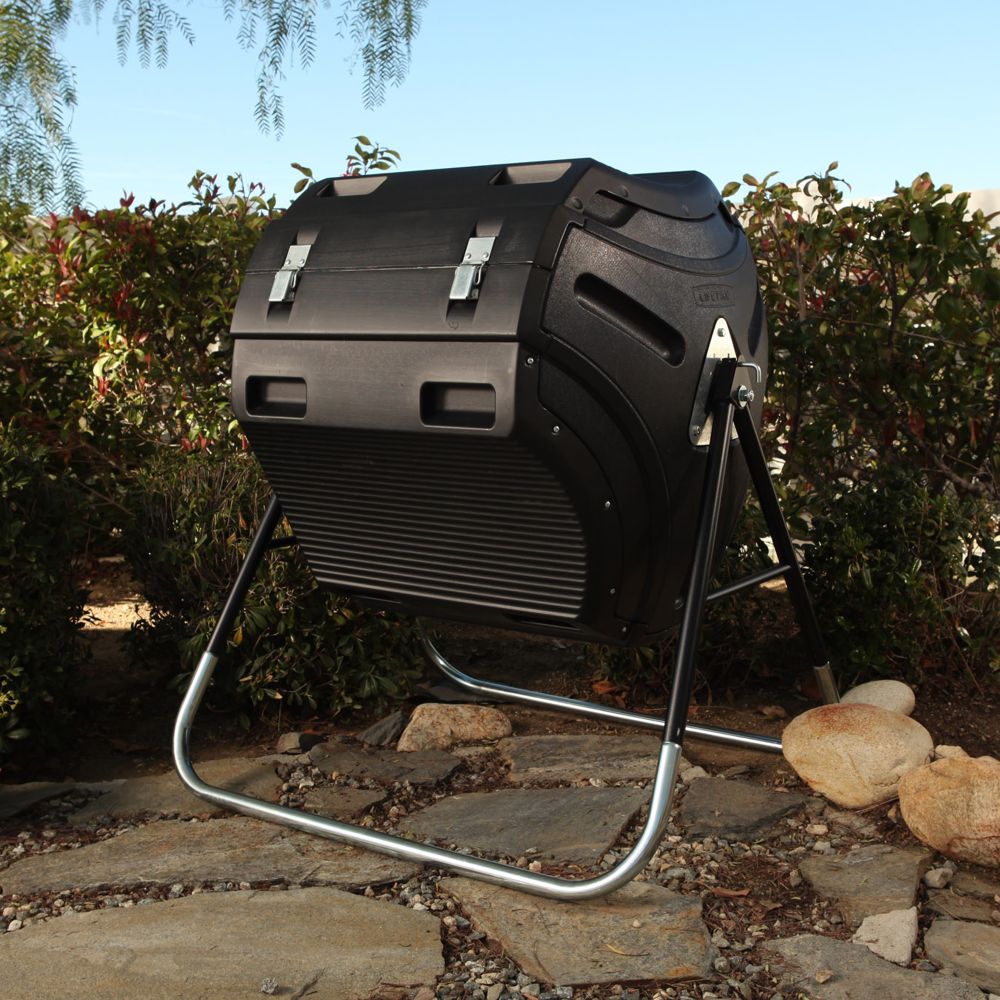 We bought this one at Lowes.
There are less expensive ways to compost, but using the wheel keeps everything contained, keeps animals out, and prevents an odor. We keep our compost wheel in a far corner of our yard.
But that's the easy part.
A lot of people who compost keep a little pail under their sink or on their counter. This is the method I tried in the past.
This method smell terrible. Aromatically offensive.
Unless you take your scraps out on a daily basis, your scraps will start to rot. (I may be an artsy bookworm, but I know the basics of science.)
Instead of keeping a composting pail on the counter or under the sink (which a lot of people seem to do), we keep a large tupperware in our freezer.
When I am cooking I take it out and leave it on the counter. In go the eggshells, the carrot peelings and the apple cores.
When I'm done, into the freezer it goes! The scraps then freeze and don't smell at all. When the bin is full I take it out to the composting wheel.
Easy, right?
Yes, it does take up room in our freezer, but to us it's worth the space.
By keeping everything in the freezer, nothing smells! Nothing rots!
It's not a complicated system. : )
Other non-food scrap stuff we put in our compost bin?
Teabags
Coffee Grinds
Dryer Lint
Jack-o-lanterns
Ashes from the fireplace
Toothpicks
Cleaning my hairbrush
Emptying out the vacuum
Have you ever composted before?
Save